Pedro Del Mar - Mellomania Deluxe 514 21-11-2011
0
Категория:
Pedro Del Mar
|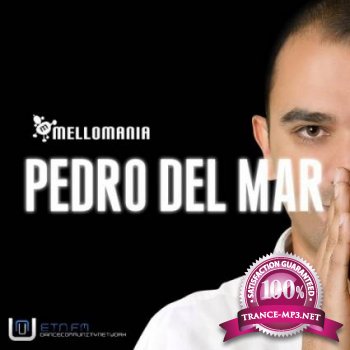 Artist: Pedro Del Mar
Show: Mellomania Deluxe 514
Source: ETN.FM
Date: 21-11-2011
Genre: Trance
Quality: 256 kbps
Playing Time: 120 min
Total Size: 219 mb
Tracklist:
Pedro Del Mar
01. Steve Forte Rio feat. Lindsay Ray - Slumber (Tommy Trash Remix) [Musical Freedom]
02. Darren Hayes - Blood Stained Heart (Kryder Club Mix) [White]
03. Kukuzenko feat. Al Jet - 2011 (Art Inc Vocal Mix) [Digital Insomnia]
04. Armin Van Buuren feat. Nadia Ali - Whos Watching (Mike Shivers Garden State Mix) [Armind]
05. Chriss Reece feat. Jennifer Needles - Never Let Me Go (Luigi Lusini Remix) [Pilot6]
06. Cylum - In The Mood (Original Mix) [Capite]
07. Loverush Uk! feat. Bryan Adams - Tonight In Babylon (Protoculture Club Mix) [Polydor]
08. Cardinal feat. Arielle Maren - Sink Into Me (Protoculture Remix) [Enhanced]
09. Betsie Larkin with John O`Callaghan - The Dream (Jason Van Wyk Remix) [Premier]
Mellomania Chillout Moment
10. Armin Van Buuren feat. Christian Burns - This Light Between Us (Orchestral Version) [Armind]
Pedro Del Mar
11. Inca - 2012 (Original Mix) [Monster]
12. Veselin Tasev - Blue Light 2011 (Reorder & Dave Deen Remix) [TCD]
13. Haris C - 13 (Original Mix) [Alter Ego]
14. Fast Distance - Envol (Original Mix) [Breathe Music]
15. Hudson & Kant - Coconut (Temple One Remix) [Alter Ego]
16. Tommy Baynen - Evening Sky (Stonevalley Remix) [Digital Society]
17. Rising Star - Touch Me (Sebastian Brandt Remix) [Armind]
18. Fabio XB pres. Trance Gate - Ascension (Manuel Le Saux Remix) [Soundpiercing]
19. Jorn Van Deynhoven - Spotlight (Original Mix) [A State Of Trance]
Remembering The Good Old Days Classic:
20. Filo & Peri feat. Eric Lumiere - Anthem (Original Vocal Mix) [Vandit]
:
Другие похожие новости:
Информация
Комментировать статьи на нашем сайте возможно только в течении 365 дней со дня публикации.