Moorea Blur - Garden State 013 13-11-2011
0
Категория:
Другие Trance радиошоу
|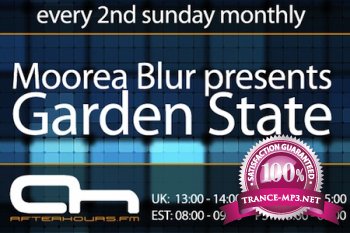 Style: Trance
DJ: Moorea Blur
Title: Garden State 013
Date: 13-11-2011
Quality: 192 kbps
Ripper: FRAER_X
Size: 83 MB
Tracklist:
01. BT And Adam K - Tomahawk (Original Mix)
02. Vegar - Ipanema (Original Mix)
03. Andre Visior - Moonraker (Alexander Popov and Broning Remix)
04. Raneem - Free Fall (Original Mix)
05. Ernesto vs. Bastian - Dark Side of the Moon (Tenishia Remix)
06. Lange feat. Jennifer Karr - Songless (Mark Sherry's Outburst Remix)
07. Mark Sixma presents M6 - Unspoken (Original Mix)
08. ID - ID (Moorea Blur's Shuffelin Remix)
09. Marcel Woods - 3stortion (Matthew Nagle Remix)
10. Chris Schweizer vs Fatboy Slim - Set To Go To Star 69 (Chris Schweizer Mashup)
MOMENT IN WONDERLAND
11. Dark Matters feat. Neev Kennedy - Loneliness Won't Leave Me Alone (Ezil & Slider Emotional Mix)
:
Другие похожие новости:
Информация
Комментировать статьи на нашем сайте возможно только в течении 365 дней со дня публикации.