Spain Trance Connection - The Radioshow 041 11-11-2011
0
Категория:
Другие Trance радиошоу
|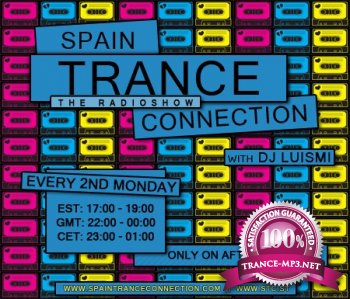 Style: Trance
DJ: Spain Trance Connection
Title: The Radioshow 041
Date: 11-11-2011
Quality: 192 kbps
Ripper: FRAER_X
Size: 164 MB
Tracklist:
01. Chase Costello - Heartbeat (Akira Kayosa Remix) [Mondo Records]
02. Nic Toms - Lea (Original Mix) [Terminal 01 Recordings]
03. M.I.K.E. - Back In Time (Classics ReTake) [Captivating Sounds Armada]
04. Andrew Bayer - From The Earth (Breakfast Remix) [Anjunabeats]
05. Sonic Element - Amenity (Original Melodic Mix) [Enhanced Recordings]
06. Tensile Force - Leave Me Alone (Vinny Remix) [Beyond Recordings]
07. Kaimo K - 84 (Original Mix) [Silent Shore Records]
08. 4frame vs Eric G - Top Floor (Avion Remix) [Dangerbox Recordings]
09. Alex M.O.R.P.H. feat. Sylvia Tosun - An Angel's Love (Dub Mix) [A State Of Trance (Armada)]
10. Timo Pralle - Homesick (Temple One Remix) [Perceptive]
11. Ozo Effy - Oceania (Hydrogenio Remix) [Trancemission]
12. Origin - Above The Clouds (Christian Zechner's Z-Droid Remix) [Crystal Source Recordings]
13. Matt Bukovski - Mesmerized (Original Mix) [Digital Society Recordings]
Spanish Box
14. Serenade - Serenade (Etasonic Remix) [Only One Records]
15. Johan Ekman - Later On (Original Mix) [Spellbinding Records]
16. Diego Brahim press Digital Basement - Follow My Dreams (BluEye Remix) [Label2net]
17. N'Heaven - Judas (Falcon & Gaz Chen Remix) [Factual Records]
18. Tripleone - Out Of The Shadows (Johan Ekman Remix) [Camouflage (Subtraxx)]
19. Avalona - Seven Skies (Alpha Force Remix) [Redux Recordings]
20. Matt Bukovski - Inspired (TrancEye Remix) [Digital Society Recordings]
:
Другие похожие новости:
Информация
Комментировать статьи на нашем сайте возможно только в течении 365 дней со дня публикации.