Philippe El Sisi - The Hour of Power 036 3 Years Aniversary 07-11-2011
0
Категория:
Другие Trance радиошоу
|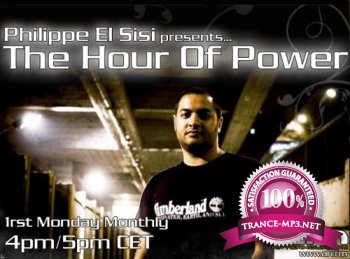 Style: Trance
DJ: Philippe El Sisi
Title: The Hour of Power 036
Date: 07-11-2011
Quality: 192 kbps
Ripper: FRAER_X
Size: 80 MB
Tracklist:
01. ReOrder & Dave Deen feat. Irena Love - Again (Original Mix) [Silent Shore]
02. Type 41 & Tiff Lacey - Never Forget You (Kaimo K Remix) [Silent Shore]
03. Ronny K vs Laucco - Better Tomorrows (Dedicated to Victims in Japan) (Original Mix) [Defcon]
04. ID
05. Neptune Project - Galatea (2011 Space Odyssey Remix) [Future Sound of Egypt]
06. Joel Hirsch feat. Dustin Allen - Alive (Aly & Fila Remix) [Unearthed]
07. Dreamy & Angel Ace - Perfect Feeling (Original Mix) [Only One]
08. Motorcycle - As the Rush Comes (Philippe El Sisi Remix) [CDR]
09. The Thrillseekers - Synaesthesia (Alex M.O.R.P.H. Remix) [Soundpiercing]
:
Другие похожие новости:
Информация
Комментировать статьи на нашем сайте возможно только в течении 365 дней со дня публикации.