Armin van Buuren - A State of Trance 897 (2019-01-04)
2
Категория:
Armin van Buuren
|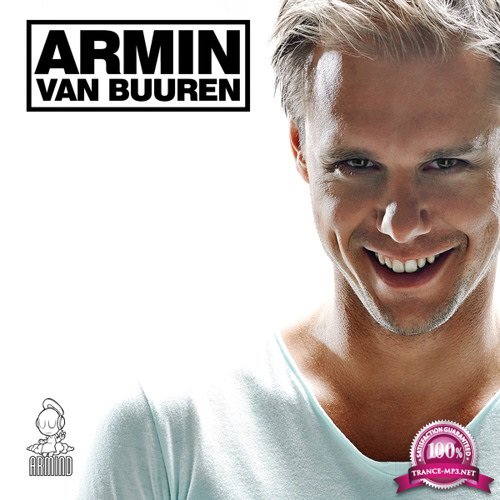 Artist
:Armin van Buuren
Title
: Armin van Buuren - A State of Trance 897 (2019-01-04)
Genre
: Electronic, Big Room, Electro, House, Progressive, Trance
Year
:2019
Tracks
: 01 (no *.cue)
Time
: 120 Min
Format
:mp3, mixed
Quality
:320 kbps | 44.1 kHz | Stereo
Size
: 275 MB
Gareth Emery ft. Emma Hewitt - Take Everything [GARUDA (ARMADA)]
Tritonal ft. Mozella - Gonna Be Alright (Steve Brian Remix) [ENHANCED]
Tune Of The Week:
Graham Bell - The Night King [ARMIND (ARMADA)]
Kanallia - The Savior (Dub Mix) [NANOSTATE]
Ferry Corsten & Ilan Bluestone - We're Not Going Home [FLASHOVER]
Harper & Green - Yule (Rolo Green Remix) [GREENSTONE]
Aly & Fila with Ana Criado - All Heaven (Farid Remix) [FSOE PARALLELS]
Protoculture - Valley Of The Red Gods (Cubicore Remix) [ASOT (ARMADA)]
Natalie Gioia - Flight With You [INTERPLAY (ARMADA)]
Tomas Heredia - Let Me Go [ARMIND (ARMADA)]
Progressive Pick:
Terry Da Libra - Nightfall [SILK MUSIC]
Eximinds & Ben Stone - Cassiopeia [AVA (BLACK HOLE)]
Dan Thompson vs. Solis & Sean Truby - Light Source [INTERSTATE (INFRASONIC)]
Service For Dreamers:
Armin van Buuren ft. Adam Young - Youtopia [ARMIND (ARMADA)]
Cosmithex - Wasteland [FORESCAPE]
Solar Movement - Where We Dream [BLACK HOLE]
Bobak & Eximinds - One More Day [EXIMINDS AIRLINES]
Averagaint - Sunrise Love [REDUX REC.]
Paul van Dyk & Alan Wyse ft. Sue McLaren - You Are [VANDIT]
Tycoos - Dream Island [YEISKOMP]
Adip Kiyoi & Christina Novelli - Carousel (Adip Kiyoi Club Mix) [SUANDA]
Future Favorite:
Nadi Sunrise - Divine Angel [HEAVENSGATE]
Jak Aggas - Playing With Fire [WHO'S AFRAID OF 138 (ARMADA)]
Eugenio Tokarev - Wicked Sick [DIGITAL SOCIETY (ENHANCED)]
Woody Van Eyden & Gil Zambrano ft. Cheryl Barnes - Embrace The Rainbow (Guitar Mix) [UNIVERSAL NATION (BLACK HOLE)]
Liam Wilson - 20 Stories [FSOE]
Sied van Riel - The Navigator [SUBCULTURE (BLACK HOLE)]
David Forbes Pres. Hal Stucker - Stars (John Askew Rework) [PURE TRANCE NEON]
Другие похожие новости:
Информация
Посетители, находящиеся в группе Гости, не могут оставлять комментарии к данной публикации.