This Is Handz Up 11 (Mixed By Carter and Funk) (2018)
0
Категория:
Другие жанры
|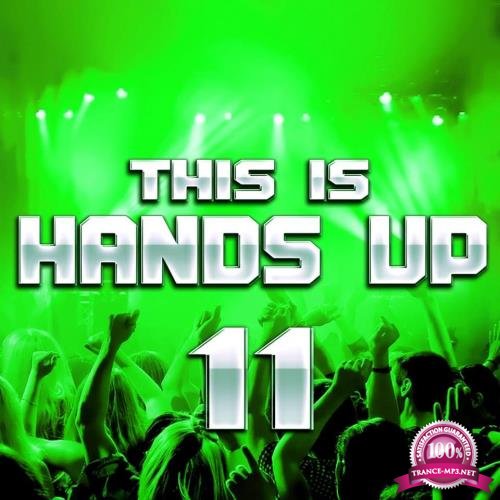 Artist
:VA
Title
: This Is Handz Up 11 (Mixed By Carter and Funk) (2018)
Genre
: Pop, Dance, Club
Year
:2018
Tracks
: 25
Time
: 76:16
Format
:MP3
Quality
:320kbps
Size
: 183 MB
01.Rocco - The Sign
02.Ti-Mo - Like A Circle
03.Tomtrax & Orca Meets D-Vibes - Flying High 2k18
04.Carter & Funk Feat. Sylvie Nadine - Music 4 Ever
05.Avicii - Without You (The Hitmen Bootleg)
06.Hands Up Freaks - I'm So Touched
07.Dance Nation - Sunshine (The Hitmen Rework)
08.Sascha Nell Feat. Scott Taube - We Are The Same (Club Tuner Meets Carter & Funk Remix)
09.Blaikz Feat. Luc - Your Love (Dan Winter Remix)
10.Alari - Eternity (Raindropz Remix)
11.Masterboy & Beatrix Delgado - Are You Ready (We Love the 90s) (DJ Gollum feat. DJ Cap Remix)
12.DJ Decron Feat. Elena - The Way (Raindropz Remix)
13.IMPP - Push The Limits 2k18
14.Fervent & Marc Hill - Waiting 4 The Sun (Raindropz
15.Nesh Up! - Rave Nation (UpSynth Remix)
16.Quickdrop - Mind Eraser
17.Sashman - Hurts (Max R. Remix)
18.Xelerator - Love & Loss (Instrumental Mix)
19.De-Gress - I Want Your Soul (
20.BlackBonez Feat. Unverhofft - Lose My Faith (Alex Megane Newdance Mix)
21.Basslovers United - Little Dream
22.Jens O. - Stay With me
23.Jason Parker Feat. Pit Bailay - St. Elmo's Fire (G4bby & Bazz Boyz Remix)
24.Ziggy X - Ragga X
25.Fischer & Fritz - Fang an zu trфumen (Topmodelz Remix)
Другие похожие новости:
Информация
Комментировать статьи на нашем сайте возможно только в течении 365 дней со дня публикации.