Markus Schulz & Anske - Global DJ Broadcast (2018-06-14)
0
Категория:
Markus Schulz
|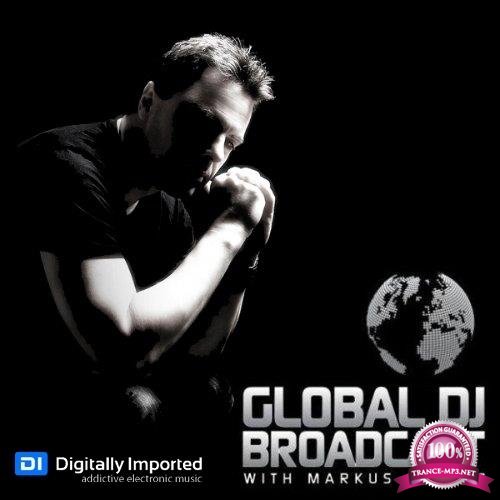 With so much good new music lately, Markus Schulz finds himself in control of the Global DJ Broadcast from beginning to end again this week, and delivers another two hour journey across the board. Included in the show is a world premiere from Novaspace, new music from Ashley Wallbridge, Mike Saint-Jules, Ronski Speed, Aly & Fila, John 00 Fleming and much more.

The weekend starts early for Markus, and fans in Denver can catch him tonight at Beta, before he makes his debut in Hawaii on Friday, playing at the Audiorise Music Festival in Honolulu. And with stops in Chicago, Houston and Montreal next weekend, it will be a busy little stretch, so come say hi if you are near any of his shows.

Until next week, enjoy your weekend, and enjoy the latest podcast.
Artist
:Markus Schulz
Title
: Markus Schulz & Anske - Global DJ Broadcast (2018-06-14)
Genre
: Trance
Year
:2018
Tracks
: 01 (no *.cue)
Time
: 120 Min
Format
:mp3, mixed
Quality
:320kbps | 44.1 kHz | Stereo
Size
: 279 MB
Markus Schulz

01. Giuseppe Ottaviani - Ozone (Markus Schulz Remix)
02. Markus Schulz & Emma Hewitt - Safe from Harm (Markus Schulz In Bloom Mix)
03. Danilo Ercole - Anima
04. Rapid Eye - Stealing Beauty (Daxson Remix)
05. Jam El Mar & Adina Butar - Right in the Night
06. 4 Strings - Soulmate
07. Lostly - If I Stay
08. Rex Mundi - Opera of Northern Ocean (Nifra Remix)
09. Mark Sixma - Sinfonia
10. Lange & Sarah Howells - Out of the Sky (Omnia Remix)
11. Saad Ayub - Singularity
12. Markus Schulz & JES - Calling for Love
13. Davey Asprey - Moments
14. Johan Gielen presents Airscape - Inner Love [Global Selection]
15. Giuseppe Ottaviani featuring Stephan Pickup - No More Alone [Classic of the Week]
Anske

01. ID
02. ID
03. Anske vs. Markus Schulz & Delacey - Shining Destiny (Anske Mashup)
04. Anske vs. Breakfast - Remember Starlight (Anske Mashup)
05. Nifra & Anske - Powerball
06. Markus Schulz presents Dakota - In Search of Something Better (Anske Remix)
07. Anske & Victoriya - Love Won't End
08. Anske vs. Darude - Xplorer in the Darkness (Anske Mashup)
Back with Markus Schulz

16. Paul Thomas & White-Akre - Goliath (Dimuth K Remix)
17. Trifonic - Lies (John 00 Fleming Remix)
18. Hanski - Epicentre (Max Freegrant Remix)
19. Tycoos - One Amazing Day
20. Markus Schulz featuring Delacey - Favorrite Nightmare (Fisherman Festival Mix)
21. Protoculture - Sanctuary
22. Mike Saint-Jules - Beacon
23. Dave Neven & Ellie White - Try for Me
Другие похожие новости:
Информация
Комментировать статьи на нашем сайте возможно только в течении 365 дней со дня публикации.