Tiesto & Julian Calor - Club Life 565 (2018-01-26)
0
Категория:
Tiesto
|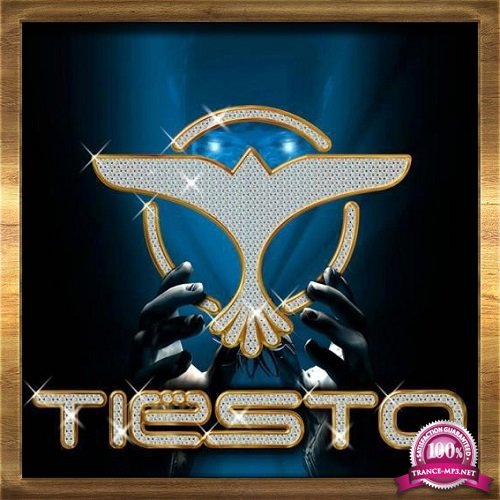 В 2007-ом Тиесто запускает свое собственное еженедельное радиошоу Club Nouveau на на одной из лучших голландских радиостанций — radio 538. «Для меня это новая возможность в жизни более плотно погрузиться в мир музыки и поэкспериментировать с другими стилями. На танцполе люди в большинстве предпочитают какое-то одно направление, а это не даёт ход моим экспериментам.» — говорит Tiesto. После выхода первых пяти выпусков Club Nouveau, Tiesto был вынужден изменить название своего радиошоу на Tiesto's Club Life, поскольку оказалось, что месяц назад нидерланский хитмейкер запустил своё радиошоу под названием «Club Nouveau». Tiesto сказал, что уже есть радиошоу с таким названием и его владелец грозится подать на меня в суд.
Artist
:Tiesto
Title
: Tiesto & Julian Calor - Club Life 565 (2018-01-26)
Genre
: House, Progressive, Progressive House, Trance
Year
:2018
Tracks
: 01 (no *.cue)
Time
: 120 Min
Format
:mp3, mixed
Quality
:320kbps | 44.1 kHz | Stereo
Size
: 265 MB
[00:38] Lisitsyn & Geonis - I'm Coming One [CRUMPLED MUSIC]
[03:47] White Chocolate - French Kiss [MUSICAL FREEDOM]
[06:35] Maxim Schunk X Raven & Kreyn feat. BISHOP - Say My Name [ENHANCED]
[09:22] Clean Bandit feat. Julia Michaels - I Miss You (Olly James Club Mix) [ATLANTIC]
Request Of The Week:
[13:07] Tiesto feat. Calvin Harris - Century [ULTRA]
[17:36] Axwell ? Ingrosso feat. Trevor Guthrie - Dreamer (Matisse & Sadko Remix) [DEF JAM]
[21:45] Tiesto & Don Diablo vs. Paul Kalkbrenner - Chemical Sky And Sand (DJs From Mars Club Mix Bootleg) [MUSICAL FREEDOM / BPITCH]
[25:45] Fatboy Slim - Praise You (Fedde Le Grand & Jewelz & Sparks Edit) [SKINT]
[29:52] SWACQ feat. Jordiz - Kayos [MUSICAL FREEDOM]
[32:30] Snavs & Fabian Mazur - Murda [GOOD ENUFF]
[35:52] San Holo vs. Kanye West - Lights (Nitti Gritti Remix) [FREE]
[39:24] Tiesto & Sevenn - BOOM (Snavs Remix) [MUSICAL FREEDOM]
[42:03] Garmiani feat. Julimar Santos - Fogo (WRECKVGE Remix) [SPINNIN']
Julian Calor played:
[44:31] Julian Calor - Charge Me Up [MUSICAL FREEDOM]
[47:06] Julian Calor - If Only [MUSICAL FREEDOM]
[49:40] Julian Calor - ID
[52:27] Julian Calor - You Can Have The World [MUSICAL FREEDOM]
[54:54] Julian Calor feat. Maggie Szabo - Run Away [MUSICAL FREEDOM]
Tiesto played:
[59:02] Calum Scott - You Are The Reason (Tiesto AFTR:HRS Remix) [CAPITOL]
[62:29] Malarkey - Home [MIXMASH DEEP]
[65:34] Just Kiddin - Sweetest Thing [SELF RELEASED]
[70:29] Tchami feat. Luke James - World To Me (Rootkit Remix) [CONFESSION]
[74:40] P. Diddy feat. Christina Aguilera - Tell Me (Suprafive Remix) [WARNER BROS.]
[78:08] DOMENO feat. Zagata - Lies [ELISA]
[81:32] RONY - Nuit Apres Nuit [ENORMOUS CHILLS]
[86:52] Dido - Thank You (Beave & Max King Remix) [LOVESTYLE]
[92:03] Calippo - Down With You [NO DEFINITION]
[94:27] Super8 & Tab feat. Julie Thompson - Let Go (Going Deeper Remix) [ANJUNABEATS]
[98:25] Fatboy Slim - Sunset (Bird of Prey) (The Aston Shuffle Remix)
[103:45] Sonin feat. Swedish Red Elephant - All Of My Teenage Crimes [YOUTH CONTROL]
[108:14] Peking Duk feat. Icona Pop - Let You Down (Dom Dolla Remix) [SONY]
[112:10] Post Malone - I Fall Apart (Young Bombs Remix) [FREE/REPUBLIC (UNIVERSAL)]
Другие похожие новости:
Информация
Комментировать статьи на нашем сайте возможно только в течении 365 дней со дня публикации.