Kiss FM UA Top 40 December 2017 (2017)
0
Категория:
Progressive
|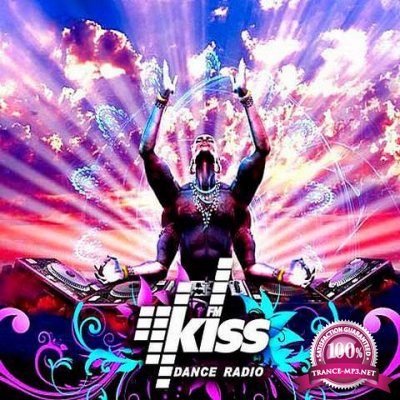 Artist
: Various Artists
Title
: Kiss FM UA Top 40 December 2017
Genre
: Club, Dance, House, Trance
Quality
: 320 kbps
Format
: MP3
Date:
29.12.2017
Type:
Compilation
Size:
335 MB
01.Probass & Hardi - Indy
02.Lost Frequencies & Netsky - Here With You
03.Zhu & Nero - Dreams
04.Matt Nash & Delayers - Run
05.Steve Angello Feat. Pusha T - Freedom
06.Blvk Jvck feat. Dyo - Mind Games (Nora En Pure Remix)
07.Mari Ferrari feat. Miss Mary - Maria, Maria
08.Vanotek feat. Eneli - Tell Me Who (Slider & Magnit Remix)
09.Dankann - How Deep Is Your Love
10.Gryffin & Illenium feat. Daya - Feel Good (T-Mass & Lzrd Remix)
11.Camelphat & Elderbrook - Cola
12.Kokab - Got U (Ready Or Not) (Amice Remix)
13.Kyau & Albert - Mein Herz
14.Dj Licious - I Hear You Calling
15.Andrew Rayel feat. Emma Hewitt - My Reflection
16.Platon feat. Joolay - Last
17.Gon Haziri feat. Luar - Dy
18.Above & Beyond, Zoe Johnston - My Own Hymn
19.Monatik - ?o, ?t Tchego Bez Uma
20.Lp - Suspicion (Going Deeper Remix)
21.Zhu - Intoxicate
22.Still Young - White Label (Is This Love)
23.Faithless Feat. Zoe Johnston - Crazy English Summer (Maor Levi Remix)
24.Oliver Heldens - Ibiza 77 (Can You Feel It) (Rootkit Remix)
25.Dj Snake feat. Lauv - A Different Way
26.Hurts - Ready To Go (Amice Remix)
27.Lost Frequencies & Zonderling - Crazy
28.Inna feat. Erik - Ruleta (Dj Dark & Md Dj Remix)
29.Tiesto & Kshmr feat. Talay Riley - Harder (Yoel Lewis Remix)
30.Armin Van Buuren feat. Josh Cumbee - Sunny Days
31.One Bit X Noah Cyrus - My Way
32.Alan Walker - All Falls Down
33.Callypso - Don't Preach Me
34.Omnia & Drym - Enigma
35.Cosmic Gate & Emma Hewitt - Tonight
36.Real Kik - Stay The Same
37.Cid - Creepin'
38.Platon feat. Joolay - Taking Me Higher
39.Benny Camaro feat. Dez Milito - This Is How We Take Off
40.Martin Garrix & David Guetta feat. Jamie Scott & Romy Dya - So Far Away
Другие похожие новости:
Информация
Комментировать статьи на нашем сайте возможно только в течении 365 дней со дня публикации.