Hardwell - Revealed Volume 8 (2017)
0
Категория:
House
|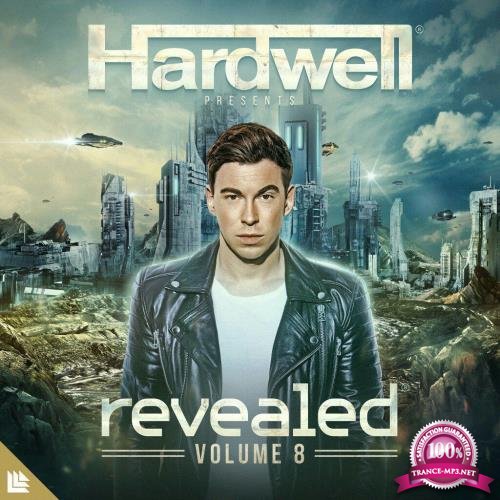 Having released two 'Hardwell & Friends' EP's this summer as well as the massive 'Creatures Of The Night' alongside pop superstar Austin Mahone, Hardwell is on a roll, and shows no signs of letting up with the announcement of his latest and, after the success of previous editions, the most hotly anticipated - 'Revealed Volume 8'.  The latest volume is the truest reflection of Hardwell's recent sets yet, with 80 minutes of energetic, dancefloor ready anthems that will get fans ready for the party wherever they are listening. 
As well as recent smashes such as his collaborations with Afrojack on 'Hands Up' and KSHMR on 'Power' included in the mix compilation, Hardwell provides two fresh tracks. 'The Universe' and the much lauded, Ultra-debuted 'Who's In The House' are joined by 5 other exclusive tracks only available to 'Revealed Volume 8', comprising of music from the likes of Jimmy Clash, Maddix, Mountblaq & VillanZ, Row Rocka, GMAXX and D3FAI. The mix itself begins with an epic intro before Hardwell, true to his infamous performances, quickly cranks up the pressure. The mix continues to fluctuate, flecked with gorgeous vocals and anthemic melodies which showcase Hardwell's diverse tastes and ability to switch up the atmosphere.
With such a star-studded line-up of faithful Revealed regulars, 'Revealed Volume 8' is guaranteed to give you a slice of the Revealed sound outside of the club, ensuring fans can get their Hardwell and Revealed fix anywhere in the world at any time. Grab your copy when it is released via Revealed 13th October. 
Artist
:VA
Title
: Hardwell - Revealed Volume 8 (2017)
Genre
: House, Tech House, Deep House
Year
:2017
Tracks
: 26
Time
: 177:36
Format
:MP3
Quality
:320kbps | 44.1 kHz | Stereo
Size
: 364 MB
01 Hardwell - Who's In The House (Intro 2017)
02 Sunstars - Ritual
03 Hardwell & MOKSI - Powermove
04 W&W pres. NWYR -Voltage
05 Sick Individuals - Alive (Maddix Remix)
06 Hardwell & KAAZE feat. Jonathan Mendelsohn - We Are Legends
07 Hardwell - The Universe
08 Hardwell feat. Haris - What We Need
09 Hardwell feat. Alexander Tidebrink - We Are One
10 Kill The Buzz & Hardwell feat. Max Collins - Still The One
11 Row Rocka - No Access
12 Hardwell & KSHMR - Power
13 Jewelz & Sparks - Crank (HWL Edit)
14 Maddix & KEVU - BANG
15 Hardwell & Maddix - Smash This Beat
16 Mountblaq & VillanZ - BRAA
17 GMAXX & D3FAI - S.W.A.T.
18 Hardwell & Afrojack feat. MC Ambush - Hands Up
19 Hardwell & Henry Fong feat. Mr. Vegas - Badam
20 4B & Junkie Kid - Love Is Dead
21 Hardwell & KURA feat. Anthony B - Police (You Ain't Ready)
22 Jimmy Clash feat. Da Knightshiftah - Party Tribe
23 Maddix - The Underground
24 Hardwell & Dr Phunk - Here Once Again
25 Hardwell - Make The World Ours
26 Hardwell, Atmozfears & M.BRONX - All That We Are Living For /w Hardwell & Austin Mahone - Creatures Of The Night (Acapella)
Другие похожие новости:
Информация
Комментировать статьи на нашем сайте возможно только в течении 365 дней со дня публикации.