VIDEO: A State of Trance Episode 833 (HD 1080)
0
Категория:
Video
|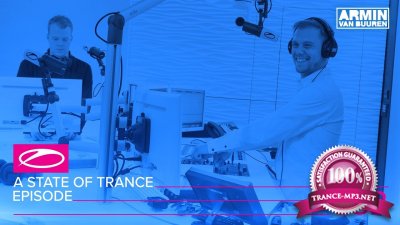 Quality: HD 1080
Video: 1920x1080
Audio: AAC 44.1KHz 2Ch
Size: 2.16 GB
Playtime: 1:58:08
01 FUTURE FAVORITE: Mangal Suvarnan feat. Eshani SInsanity [Armada Captivating]
02 LTN feat. Cassidy FordLove And War (Sound Quelle & Max Meyer Remix) [Interplay]
03 Andrew Bayer feat. Alison MaySigns Of The Fall [Anjunabeats]
04 Markus Schulz feat. Adina ButarNew York City [Take Me Away] [Coldharbour]
05 Bobby NeonThe Shadows [Reaching Altitude]
06 Spencer BrownEmbarcadero (Genix Remix) [Anjunabeats]
07 Henry DarkSahara [Armada Captivating]
08 Tomas HerediaWinds From The East [Armind]
09 First State & Tom Fall feat. Jasmine MaurieMoonless Nights [A State Of Trance]
10 Joel Hirsch & Christina NovelliHeart of Stone [Higher Forces]
11 TUNE OF THE WEEK: ShinoviAcid Heaven [Who's Afraid Of 138]
12 MaRLo feat. Emma ChattLeave My Hand (ReOrder Remix) [Reaching Altitude]
13 TRENDING TRACK: Giuseppe OttavianiLumina [GO MUSIC]
14 SERVICE FOR DREAMERS: Markus Schulz feat. DelaceyDestiny [Coldharbour]
15 Abstract VisionFalcon [Infrasonic Pure]
16 Radion6Sonorous [Armind]
17 Cold StonePeace Of Mind [Mondo]
18 MaRLoThe Launch [Reaching Altitude]
19 Dave NevenMoon Shadow [Coldharbour]
20 Arkham KnightsGravity [Coldharbour Recordings]
21 Protoculture & Attila SyahColosseum [A State Of Trance]
22 Mark Sherry & 2nd PhaseKiller Twist (Cold Blue Remix) [Outburst Records]
23 Bjorn AkessonCircles [FSOE]
24 Steve Allen & Sarah LynnA Broken Child [Amsterdam Trance]
25 Solis & Sean TrubyEpiphany [Infrasonic Recordings]
26 Tempo GiustoPast x Future [A State Of Trance]
27 Tom Rogers feat. Mickey ShilohTrain to Nowhere (Photographer Remix) [Arkham Digital]
28 Heatbeat & Alex M.O.R.P.H.Shenlong (Extended Mix) [AERYS Records]
29 Bryan Kearney Pres. KarneySmiler [Kearnage]
30 SneijderNeutralize [Afterdark]
31 Coming Soon!!! x WAIOCreate The Machine [Who's Afraid Of 138]
Другие похожие новости:
Информация
Комментировать статьи на нашем сайте возможно только в течении 365 дней со дня публикации.