Nocturnal Nouveau Radio Mixed By Matt Darey 563 (2016-06-01)
0
Категория:
Matt Darey
|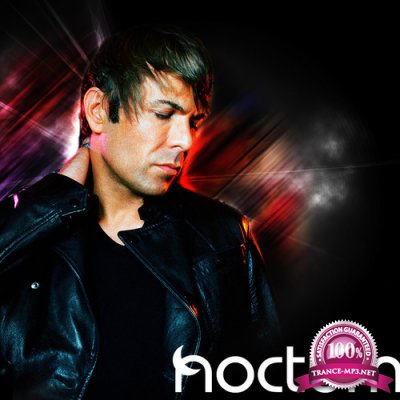 Matthew Jonathan "Matt" Darey (born 29 November 1968 is an English trance music producer and a member of Lost Tribe. He is known for his work in the Euphoria trance series and for 'Gamemaster' (as Lost Tribe) and his remixes of Agnelli & Nelson's "El Nino". In 2005, his first major US albums, an EP, Point Zero (featuring the Li Kwan song of the same name), and a double album, Upfront Trance, were released. Matt has sold over two million albums and singles with numerous top 10 and top 20 chart hits.
Artist:
Matt Darey
Title:
Nocturnal
Source:
SBD
Style:
Trance, Progressive house, Vocal house
Release date:
2016
Format:
mp3, mixed
Quality:
320kbps | 44.1 kHz | Stereo
Tracks:
01 (no *.cue)
Playing Time:
60 min
Size:
137 MB
Tracklist:
1. Benny Benassi, VASSY - Even If (Spada Remix) [Ultra]
2. Kruse & Nuernberg, Brolin - The River (Original Mix) [Stil Vor Talent]
3. Gui Boratto, John Evans - Coming Over (Gui Boratto Remix) [D.O.C]
4. Madloch - Walls (King Unique Remix) [Sound Avenue]
5. Vibeke Bruff ft. ZiaLand - Deep Sea (Original Mix) [Motek Music]
6. Nicone, Sascha Braemer Feat Erica Dee - Fallin Down (Original Mix) [Whatiplay]
7. Kevin Yost - Don't Get It Twisted (Original Mix) [TSOY]
8. Adana Twins, Nico Stojan, Jaw - Blue Hour (Adana Twins Remix) [URSL]
9. Indiana, Mark Knight, Adrian - Dance On My Heart (Original Mix) [Toolroom]
10. Subandrio feat Amber Long - Atlantis (Original Mix) [Modern Adgenda]
11. Betoko - Foreverness (Original Mix) [Einmusika]
Другие похожие новости:
Информация
Комментировать статьи на нашем сайте возможно только в течении 365 дней со дня публикации.