Tribal Rhythms (Percussive Tribal House Beats) (2016)
0
Категория:
House
|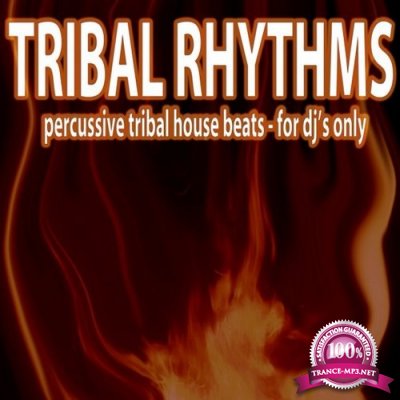 Исполнитель
: VA
Альбом
: Tribal Rhythms (Percussive Tribal House Beats)
Год выхода:
22.04.2016
Жанр, Стиль:
Electro House
Качество
: MP3, 320 kbps
Тип:
mixed by tracks
Размер:
237 MB
Лейбл:
FMC
01. Electro Man - Setting Back the Hands of Time (Makina Tribale Mix) (feat. Katarina)
02. Electro Elements - The Bee Hunter (Mdon Elektro Konga Mix)
03. Fast Tee - Modern Faith (Sueсo Tribal Mix)
04. Cyber Traxx - Thunder Jungle (Electro Tribal Mix)
05. Negrosuite - The Two Paths (Moon Silver Elektro Mix) (feat. Jungla)
06. Danny Roggero - Apache (Red Alarm Mix)
07. Red Signal - Sights and Scenes (Frank Matera Tribalektro Mix)
08. The Captain - Police of the Future (Elektro Tribe Mix)
09. Traxtors - Las Palmas (El Greko Tribal Mix)
10. Jeff Matera - La musicomanie (Sound Tribal Mix)
11. Mdonn - The Man to Beat (Man & Drake Mix)
12. El Greko - Twelfth Night (Fast Night Tribal Mix)
13. Monkey Man - Jungle River (Jeff Rivera Tribal Mix)
14. Coco Tribal - Coco Tribal (Congatronix Mix)
15. Club Jumpers - In Life's Cycle (Electro Rhythm Mix)
16. Night Circle - Iconoclast (Kongagroove Electro Mix)
17. Bongo Massivo - The Failure (Electro Rhythms Mix)
18. D Style - Little Angel of Lucky (Electro Rhythms Mix)
19. Beatz Lovers - Play the Funky Junk (Tony Pakett Eletribe Mix)
20. Elektro Kongas - Message in the Rumble (Magic Tribal Mix)
Другие похожие новости:
Информация
Комментировать статьи на нашем сайте возможно только в течении 365 дней со дня публикации.