Luxury, No. 2 (The House Series) (2016)
0
Категория:
House
|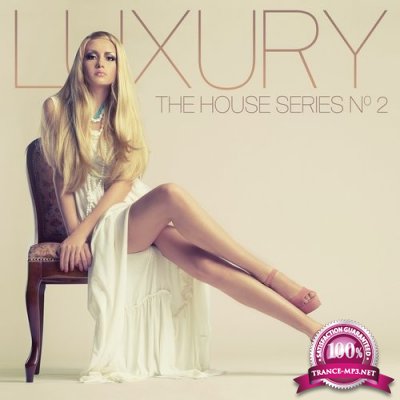 Исполнитель
: VA
Альбом
: Luxury, No. 2 (The House Series)
Год выхода:
23.04.2016
Жанр, Стиль:
House
Качество
: MP3, 320 kbps
Тип:
mixed by tracks
Размер:
288 MB
Лейбл:
Cherry Pickers
01. StoneBridge, Luv Gunz, Koko LaRoo - You Can Have It All (StoneBridge Mix)
02. Alaa, Snouz - Before You Let Me Go (feat. Samuel Gajicki) [VIP Radio Edit]
03. Frederick Carter - Faith
04. Lovebirds - Chasing Things
05. Ralf GUM - Take Me to My Love (feat. Monique Bingham) [Main Mix]
06. Africanism, Erik Hagleton - Fluto
07. Ralf-e - Zone 3001 (Hard Funk Mix)
08. Julia Messenger - I Gave You My Heart
09. Sequential Soul - Breath Deeper
10. Christian Weiland - Rhodes Supreme (Paris Early Morning Mix)
11. 11_inch - Horizon (feat. Jesse Lee Davis) [Ibiza Club Version]
12. DJ Christos, Ree Morris - Inside of Me (Rocco Classic Mix)
13. Katlachatte - Push (Mandarin Spirit Mix)
14. Sir LSG - All I Am (feat. Brian Temba, Kafele) [DJ Spinna Galatic Soul Remix]
15. Энди Комптон - Above the Sky (feat. Kafele) [Ralf GUM Remix Instrumental]
16. Rocco, C. Robert Walker - Hard Time for Lovers
17. Joseph Junior, MAQman - I Don't See Love
18. Flight Facilities - Foreign Language (feat. Jess) [Rocco Raimundo Re-Interpretation]
19. Tigerskin - Try the Impossible
20. Ron Paul - Heartbeat (feat. Vanessa Ekpenyong) [Erotic Lounge Edit]
Другие похожие новости:
Информация
Комментировать статьи на нашем сайте возможно только в течении 365 дней со дня публикации.