Последние добавленные торренты:
> Paul Oakenfold - Planet Perfecto 579 trance-mp3.net.mp3

2
> Above And Beyond - Group Therapy 463 trance-mp3.net.mp3

9
> Alex M.O.R.P.H. - Universal Nation 340 trance-mp3.net.mp3

7
> Photographer - SoundCasting 382 trance-mp3.net.mp3

5
> Bobina - Russia Goes Clubbing 685 trance-mp3.net.mp3

7
> Cosmic Gate - Wake Your Mind Episode 400 trance-mp3.net.mp3

7
> Paul Van Dyk - VONYC Sessions 787 trance-mp3.net.mp3

7

Solarstone - Pure Trance Radio 032 (2016-04-13)
0
Категория:
Solaris International
|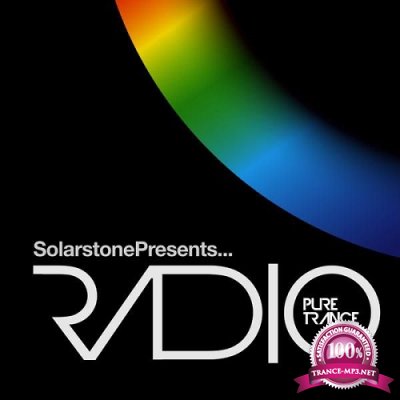 Tune in every Wednesday for "Pure Trance Radio" presented by Solarstone - the latest incarnation of his long-running syndicated radio show platform and an extension of the Solarstone-founded Pure Trance Events and Label. Now firmly established worldwide, the Pure Trance movement is a roots return for the genre and a rally against inorganic and trend-driven Trance - a rediscovery of what first drew so many into Trance in the first place, albeit with 21st century production techniques.

Focusing on the forward thinking sound of Pure Trance releases, episodes include features like the Progressive and Uplifting Selections, It's Not The Kind of Thing We Usually Play, Solarstone's Big Tune, and Chill Out Moment. From time to time you will also hear live recordings from worldwide Pure Trance events, and much, much more!

Hello lovely people - the first episode of Pure Trance Radio goes out tonight via Digitally Imported Trance Channel at 22:00 CET.
Please take note that I will be tweeting the tracklist LIVE via the Pure Trance twitter which is @ILikeItPure - so if you're not following me already on there - please do it now! Here's the link ilikeitpure
Tonight's first show will feature brand new music from Forerunners Aly & Fila Sneijder Bryan Kearney Ferry Tayle Dan Stone Dimension John O'Callaghan Official & many more. Be there
Artist:
Solarstone
Title:
Pure Trance Radio
Source:
Radio
Style:
Trance, Progressive
Release date:
2016
Format:
mp3, mixed
Quality:
320kbps | 44.1 kHz | Stereo
Tracks:
01 (no *.cue)
Playing Time:
60 min
Size:
137 MB
Tracklist:
01. 8kays & Diana Miro - Kite (reach The Sun) (Forerunners Remix) [SATURATE AUDIO]
02. JPL & Jason Van Wyk & Stephen J. Kroos - Sun Rising (Stephen J. Kroos Remix) [PURE TRANCE PROGRESSIVE]
03. John 00 Fleming - Chemical Equilibrium (Subandrio global Mission Remix) [JOOF AURA]
04. Nick Grater - Comeback [TECHBURST]
05. Vinson - Circular Progression [SONGBIRD]
06. Chicane - Ibiza Strings (Solarstone Retouch) [PURE TRANCE]
07. Tim Bourne - Le Catedral [PHARMACY PLUS]
08. Orla Feeney & Kristina Sky - Audacious (Melodic Mix) [VANDIT]
09. Lowland & Orkidea - Glowing Skies (Solarstone Pure Mix) [BLACK HOLE]
10. ID - ID
11. Divisional Phrase - It Never Did [DAMAGED]
12. Dan Stone - Venezuela [FSOE]
13. Solarstone & Gai Barone - Fata Morgana (Ambient Mix) [PURE TRANCE PROGRESSIVE]
Другие похожие новости:
Информация
Комментировать статьи на нашем сайте возможно только в течении 365 дней со дня публикации.