Andy Moor - Moor Music 166 (2016-03-25)
0
Категория:
Andy Moor
|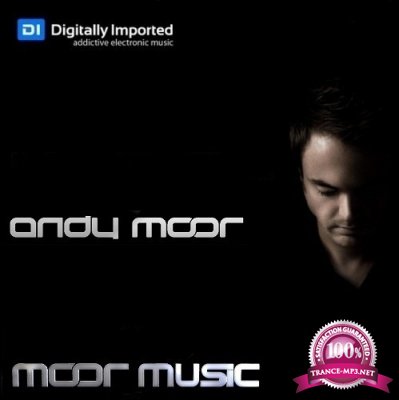 Artist:
Andy Moor
Title:
Moor Music
Source:
SBDStyle:
Trance, Progressive
Release date:
2016
Format:
mp3, mixed
Quality:
320kbps | 44.1 kHz | Stereo
Tracks:
01 (no *.cue)
Playing Time:
60 min
Size:
137 MB
Tracklist:
01. Hal Stucker - Moda ?[?Statement! Recordings?]?
02. David Forbes - Questions Must Be Asked (Rodrigo Deem Remix) ?[?Armada Captivating?]?
03. Dennis Sheperd and Sarah Lynn - Dive ?[?A Tribute To Life?]?
04. Jo Cartwright - Embrace You (Orbion Remix) ?[?Essentializm?]?
05. Tristan D - South Beach (BRKFST Remix) ?[?Serious Records?]?
06. Somna and Jennifer Rene - Awakening ?[?AVA Recordings?]?
07. Igor Dyachkov - Renaissance ?[?Suanda True?]?
08. Orjan Nilsen - So Long Radio (Protoculture Remix) ?[?In My Opinion?]?
09.4 Strings - Luna ?[?Amsterdam Trance Records?]?
10.Abhishek Y2V - The Myst ?[?Future Sound Of Egypt / Excelsior?]?
11. David Gravell - Stay Awake ?[?A State Of Trance?]?
12. Denis Sender - Stranger ?[?Suanda Music?]?
13. RAM - Heartfelt (Alex Di Stefano Remix) ?[?In Trance We Trust?]?
14. Omair Mirza feat. Avari - Perfect Imperfection ?[?Coldharbour Recordings?]?
Другие похожие новости:
Информация
Комментировать статьи на нашем сайте возможно только в течении 365 дней со дня публикации.