Above & Beyond - Group Therapy 172 (2016-03-11)
0
Категория:
Above and Beyond
|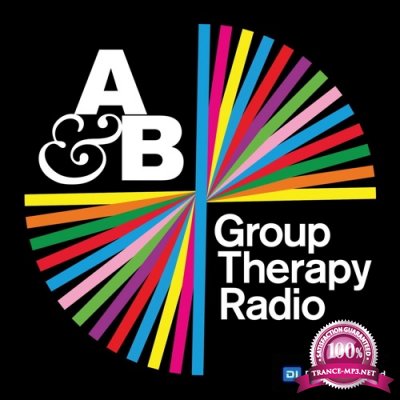 Artist:
Above & Beyond
Title:
Group Therapy
Source:
Radio
Style:
Trance, Progressive, Progressive House
Release date:
2016
Format:
mp3, mixed
Quality:
320kbps | 44.1 kHz | Stereo
Tracks:
01 (no *.cue)
Playing Time:
120 min
Size:
275 MB
Tracklist:
01. TP & Leu Leu Land 'Revelation' (Anjunabeats)
02. Boom Jinx & Aruna 'Light As A Feather' [Aruna vs. Steve Kaetzel Remix] (Anjunabeats)
03. Martin Peter 'Rattrap' (Encanta)
04. Jason Ross 'Coaster' (Anjunabeats) [Record Of The Week]
05. Cosmic Gate 'am2pm' (Wake Your Mind)
06. Erconomics 'The Call' (Anjunabeats In Miami 2016)
07. Markus Schulz feat. Delacey 'Destiny' [Solid Stone Remix] (Coldharbour)
08. Danilo Ercole 'Endurance' [Max Freegrant Remix] (Freegrant)
09. The Blizzard & Daniel van Sand feat. Julie Thompson 'Made For You' [Talamanca & Roald Velden Remix] (Armada)
10. Mike Koglin & Moodfreak pres. Sudhaus 'Dusk' (Silk Music)
11. Derek Howell 'Laughing It Up' [Alex O'Rion Trance Remix] (Yang)
12. Martin Roth 'Have You Ever' (Anjunadeep)
13. Joonas Hahmo 'Brainflush' [Tom Fall Remix] (Hahmo)[Push The Button]
14. Solis & Truby 'Coyote' [Max Millian Remix] (Infrasonic)
15. Terry Da Libra 'Epiphany' (Silk Music)
16. Erik Iker & Frahma 'You Are' [Dub Mix] (Pineapple Digital)
17. Super8 & Tab 'Suru' [Martin Roth NU-STYLE Remix] (Anjunabeats) [Flashback]
Matt Fax Guestmix
01. Matt Fax 'Aeolis Mons I' (White)
02. Boom Jinx & Aruna 'Light as a Feather' [Matt Fax Remix] (Anjunabeats)
03. Other Lives 'Tamer Animals' [Atoms for Peace Remix / Matt Fax Tweak] (White)
04. Matt Fax 'Untitled' (White)
05. Matt Fax 'Diving' (Zerothree)
06. Matt Fax 'The Time Traveller' (White)
07. Matt Fax 'Firelight' (White)
Другие похожие новости:
Информация
Комментировать статьи на нашем сайте возможно только в течении 365 дней со дня публикации.