All Stars - Easy Listening Guitar Music (2014)
0
Категория:
Chillout and Ambient
|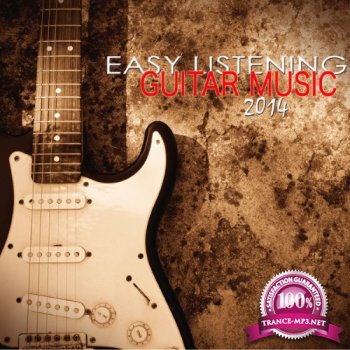 Genre: Guitar, Easy Listening, Lounge
Release Date: 2014
Quality: 320 kbps
Size: 358 MB
Playtime: 02:27:49 min
01. Easy Listening (Instrumentals)
02. Latin Lover (Don't Tell Me Lies)
03. Dancing Night (Sexy)
04. Optical Illusion (Electronic Music)
05. Chill Out, Latin Music Experience (Instrumental Songs)
06. One Day (Guitar Songs)
07. Erotica Bar Lounge (Ibiza Party Music at Sunset Time)
08. The Cult of Lounge (Ibiza 2013 Opening Party Music Anthems)
09. Ibiza Latin Party del Mar (at Cafe Lounge of Love)
10. Spanish Guitar (Cocktail Music Bar)
11. Guitar (Easy Guitar Songs)
12. California Dream (Chillout)
13. Electric Guitar (Sexy Music Experience)
14. Moonlight (Sonata Lounge, Electronic Music Soundtrack)
15. Guitar Music (Instrumental Music)
16. Latino Bar (Latin Music Groove)
17. Zen Cafe (Relaxamento e Guitarra Acustica a la Vista del Mar)
18. Chillout Club (Electric Guitar)
19. Sex Relaxation (Music for Love)
20. Bar Lounge (Background Music)
21. Breathing (Tropical Party Music)
22. Formentera (Beach Party)
23. Summer Night Chill (Exotic)
24. Chillout Instrumental Jazz Music (Acoustic Guitar Song)
25. Simply Love (Electric Guitar Sensuality Mix)
26. Sensitivity (Instrumental Music)
27. Ibiza Guitar Chill Out (Chill Out)
28. Relais Spa (Instrumentals Beats)
29. Summer Time (Love & Passion)
30. Balearic Beach (Love Making Music)
Другие похожие новости:
Информация
Комментировать статьи на нашем сайте возможно только в течении 365 дней со дня публикации.