E-Rotic - Best Of The Best Remix Version (2013)
0
Категория:
Другие жанры
|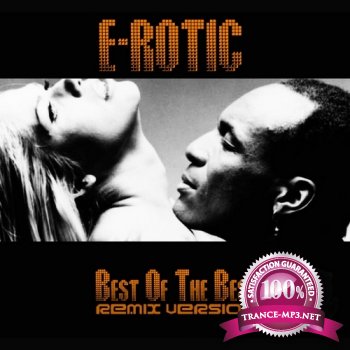 Genre: Dance, Club, EuroDance
Release Date: 2013
Quality: 320 kbps
Size: 188 MB
Playtime: 01:17:24 min
01. Fritz Love My Tits (The Dance Remix)
02. Help Me Dr. Dick (The First Aid Remix)
03. Gimme Gimme Gimme (Extended Version)
04. Kiss Me (Rezo Mix)
05. Billy Jive (With Willy's Wife) (H.P.N. Mix Radio Edit)
06. Fred Come To Bed (The Bed Fred Remix)
07. Gimme Good Sex (Step & Slide Remix)
08. Queen Of Light (Plastic Age Remix)
09. Turn Me On (Club Version)
10. Willy Use A Billy... Boy (Willy's Latex Remix)
11. Sex On The Phone (D2 Remix)
12. The Winner Takes It All (Classical Version)
13. Max Don't Have Sex With Your Ex (Extended Dance Version)
14. I'm Over You (Extended Version)
15. Sexual Healing (Remix)
Другие похожие новости:
Информация
Комментировать статьи на нашем сайте возможно только в течении 365 дней со дня публикации.