Lounge Sensual DJ - Descanso en Lounge... (2013)
0
Категория:
Chillout and Ambient
|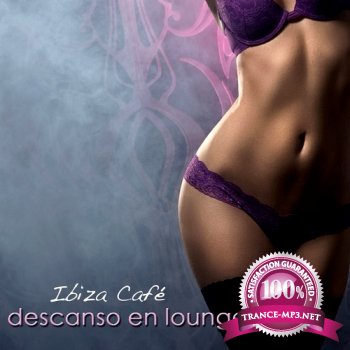 Genre: Lounge
Release Date: 2013
Quality: 320 kbps
Size: 421 MB
Playtime: 02:54:22 min
01. Lounge Musique Ibiza Cafe
02. Cocktail Lounge (Sexy Beach Party Songs)
03. Chillout (Fiesta de la Espuma en Ibiza)
04. Erotica (Musica Sensual)
05. Chill out (Guitarra Electrica)
06. Sunset Time from Ibiza
07. Electro (Musica Electronica)
08. Sensuality Guitar (Musica Erotica Sexy Grooves)
09. Ibiza Lounge (Musica Lounge)
10. Hot Summer (Hot Music Beach)
11. Balearic Dream (Opening Summer Season)
12. Ambient Lounge Sonata (Moonlight Space Music Atmosphere)
13. Love Making Music (Musica para Hacer el Amor)
14. Gentleman (Sensualidad)
15. Tantra Cafe (Beach Bar Music Dj Space del Mar)
16. All Night Long (Musica para Cena Romantica)
17. Erotic Moments (Armonia)
18. Lady in Red (Gaga Dj Downbeat Mix)
19. Every Night (Sexy Chillout Undertones)
20. Sueno Latino del Mar (Cocktail Music Bar at Buddha Lounge Cafe)
21. Ibiza 2013 Summer Nights (Endless Fun Party Music)
22. Soft Wine Bar Music
23. Acoustic Guitare New Age (Guitarra)
24. Afterhour in Martini Street (Pink Bar Music Beach Club Deluxe Mix)
25. Sensuality Groove (Ultimate Wine Bar Music)
26. Sexy Lounge Groove (Hot Dinner Party Music)
27. Sunset Time (Balearic Chillout Bar Sexy Grooves Music)
28. Paradise Island, Circus of Life
29. Mantra Lounge (Tantric Chill Out Relajante)
30. Easy Listening (Hot Party)
31. Formentera Beach Songs
32. Summer 2013 (Musica Sensual)
33. All Night Long 2
34. Free Style (Musica Erotica)
35. Love, Peace & Happiness (Best Chillhouse Lounge Music)
36. Zen Cafe (Mood Music Club)
37. Sueno del Mar (Summer Music Bar Chill Out at Buddha Relax Music Cafe)
38. The Big Fantasy (Musica Lounge)
39. Relaxation (Musica Relajante con Guitarra Acustica)
40. The Pink Drink of Passion at Buddha Floyd Bar Cafe)
Другие похожие новости:
Информация
Комментировать статьи на нашем сайте возможно только в течении 365 дней со дня публикации.