Dash Berlin Top 15 - December (2011)
0
Категория:
Vocal Trance
|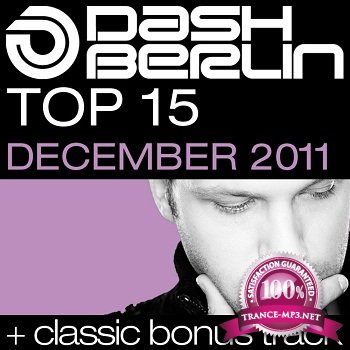 Genre: Trance
Release Date: 2011-12-09
Quality: 320 kbps
Size: 287 MB
Playtime: 02:05:22 min
TrackList:
01. Dash Berlin ft Jonathan Mendelsohn - Better Half Of Me (Chris Schweizer Remix)
02. Scott Lowe, Duncan Brewer and Dan Winter - Together We Will Be (Original Mix)
03. Mike Danis - For You (Juventa Club Mix)
04. Sophie Sugar - Skyline (DNS Project Remix)
05. Jorn van Deynhoven - Spotlight (Original Mix)
06. Ralphie B - Delphi (Original Mix)
07. Lange vs Gareth Emery - Another You Another Me (Rafael Frost Remix)
08. Cardinal ft Arielle Maren - Sink Into Me (Protoculture Dub Remix)
09. D-Mad - Forsheez (Eximinds Remix)
10. Aly & Fila ft Jwaydan - We Control The Sunlight (Alex M.O.R.P.H.Remix)
11. Fabio XB Presents Trance Gate - Luminary (Fabio XB Mix)
12. Dabruck & Klein - 2:48AM (Extended Mix)
13. Betsie Larkin & John O'Callaghan - The Dream (Jason van Wyk Remix)
14. Andy Moor ft Sue McLaren - Fight The Fire (Stoneface & Terminal Remix)
15. Oakenfold ft Tamra - Sleep (Marcus Schossow Perfecto Mix)
16. Signum ft Scott Mac - Coming On Strong (Original Mix) (Classic Bonus Track)
Другие похожие новости:
Информация
Комментировать статьи на нашем сайте возможно только в течении 365 дней со дня публикации.