Armin van Buuren - A State Of Trance Episode 533 03-11-2011
0
Категория:
Armin van Buuren
|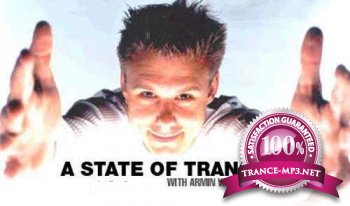 Genre: Trance
Release Date: 2011-11-03
Quality: 256 kbps
Size: 220MB
Playtime: 120min
Ripper: FRAER_X
Tracklist:
01. Paul Oakenfold feat. Tamra - Sleep (Marcus Schossow Perfecto Remix) [Perfecto]
02. Armin van Buuren feat. Fiora - Breathe In Deep (The Blizzard Remix)
03. Cosmic Gate & Arnej - Sometimes They Come Back For More [Black Hole]
04. Kid Alien vs. Sander van Doorn - Slap My Atmosphere (Armin van Buuren Mashup) [Armada]
05. Cosmic Gate & Emma Hewitt - Be Your Sound (Orjan Nilsen Remix) [Black Hole]
06. Sunny Lax - Contrast [Anjunabeats]
07. Antony Waldhorn - Sashimi (Mark Sixma & Klauss Goulart Remix) [Blue Soho] [Tune Of The Week]
08. Cardinal feat. Arielle Maren - Sink Into Me (Protoculture Remix) [Enhanced Progressive]
09. Jon O'Bir - Back For More [Liquid] - from Jon's upcoming album "Music Database"
10. Jon O'Bir feat. Julie Harrington - Perfect As You Are [Liquid] - from Jon's upcoming album "Music Database"
11. Dave Schiemann - Insider (Wezz Devall Remix) [Captivating]
12. TyDi feat. Sarah Howells - Acting Crazy (Tomas Heredia At Sunrise Mix) [S107]
13. Andrea Mazza & Max Denoise - State Of Soul (Maarten de Jong Remix) [Vandit]
14. Eximinds - Baroque [Unearthed]
15. Gaia - Stellar (MaLo Remix) [Armind]
16. Air Night - Daisy
17. Ronski Speed feat. Renee Stahl - Out Of Control (Daniel Kandi Remix) [S107]
18. Jorn van Deynhoven - Spotlight [ASOT]
19. Armin van Buuren - Blue Fear (Orjan Nilsen 2012 Remix) [Armind] [Future Favorite]
20. Fady & Mina - Overdrive [Future Sound Of Egypt]
21. Steve Allen - Blurred Viision [Digital Upgrade]
22. David Stolk - Revive [Just Peak]
23. Rising Star - Touch Me (Sebastian Brandt Remix) [Armind]
24. Svenson & Gielen - Twisted [ID&T] [ASOT Radio Classic]
Другие похожие новости:
Информация
Комментировать статьи на нашем сайте возможно только в течении 365 дней со дня публикации.