Solarstone - Solaris International 280 03-11-2011
0
Категория:
Solaris International
|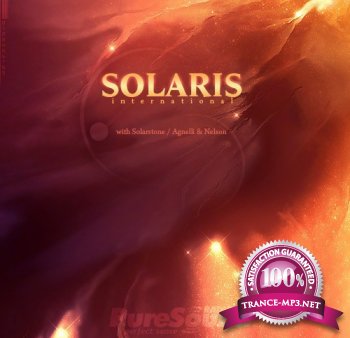 Style: Trance
DJ: Solarstone
Title: Solaris International 280
Date: 03-11-2011
Quality: 256 kbps
Size: 219 MB
Progressive Selection:
Manufactured Superstars Ft. Lea Luna - Drunk Text (Sander Kleinenberg Remix) [Black Hole]
BT & Adam K - Tomahawk (Original Mix) [Armind]
Matt Lange - That Much Higher [Anjunadeep]
Soundprank - Rotation (PROFF Remix) [Proton Music]
Vadim Zhukov - Atmosphere [TFA]
It's Not The Kind Of Thing We Usually Play... But We Like It Anyway:
Max Essa Pres. Jan Ken Po - First Touch [Nang]
Nu Tunes:
Orjan Nilsen - Dominatrix [Armind]
Karim Shaker - A Leap Of Faith (David Granha Remix) [Electronic Elements]
Orion & J.Shore - The Night After (Michael Cassette Remix) [Silk Digital]
Solarstone's Big Tune:
Orkidea & Solarstone - Slowmotion II [Solaris]
Guest Mix: Majera
Henry Saiz - The Rider [Renaissance]
Pig & Dan - Tears Of A Clown (Max Cooper's Expanded Mix) [Techno Therapy]
Sql - Patchwork (Thankyou City Remix) [Subsonic]
Solee - Legends (Egostereo Remix) [Parquet]
Egostereo - Keplar (Koen Groenevelds First Aproach Remix) [Toca Fortyfive]
Boris Brejcha - Pinienbaum [Label Unknown]
Uplifting Selection:
Federation - Something To Dream About [Perfecto Flouro]
Alex Kunnari - Music [Magik Muzik]
M.I.K.E - Back In Time (Classics Retake) [Captivating]
Armin Van Buuren Presents Gaia - Stellar (Original Mix) [Armada]
Klauss Goulart - No Mans Land (Original Mix) [Cold Harbour]
Alex M.O.R.P.H Ft. Sylvia Tosun - An Angels Love (Dub Mix) [ASOT]
Paul Oakenfold Ft. Infected Mushroom - I'm Alive (Sonic Element Dub Mix) [Perfecto Flouro]
Chillout Moment:
Epexor - Triphoppin' (Blue Neptune Remix) [Silk Sofa]
:
Другие похожие новости:
Информация
Комментировать статьи на нашем сайте возможно только в течении 365 дней со дня публикации.