Pedro Del Mar - Mellomania Vocal Trance Anthems 180 (24-10-2011)
0
Категория:
Pedro Del Mar
|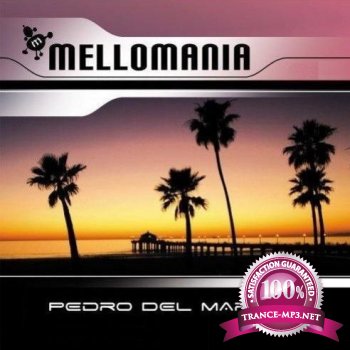 Style: Trance
DJ: Pedro Del Mar
Title: Mellomania Vocal Trance Anthems 180
Date: 24-10-2011
Quality: 256 kbps
Size: 110 MB
01. Blake Jarrell feat. Michael S - Say What You Will (Original Club Mix) [Zouk]
02. DJ Divine - Beauty (Original Mix) [Sony]
03. tyDi feat. Sarah Howells - Acting Crazy (Tom Fall Remix) [S107]
04. Headstrong feat. Stine Grove - Tears (Aurosonic Progressive Mix) [Sola]
05. Above & Beyond feat. Zoe Johnston - You Got To Go (Above & Beyond Club Mix) [Anjunabeats]
06. Filo & Peri feat. Sara Crockett & Goodbye Pluto - The Hardest Thing (Original Mix) [Garuda]
07. Forgotten feat. Blackfeel White - Earth (Aleksey Sladkov Remix) [Lifted Sounds]
08. Ana Criado - Can`t Hold Back The Rain (Stoneface & Terminal Remix) [Armada]
09. Betsie Larkin & Sied Van Riel - The Offering (Original Mix) [Premier]
10. Mark Eteson feat. Audrey Gallagher - Breathe On My Own (Daniel Kandi Bangin Mix) [Garuda]
11. Temple One feat. Neev Kennedy - Love The Fear (Original Mix) [Enhanced]
Другие похожие новости:
Информация
Комментировать статьи на нашем сайте возможно только в течении 365 дней со дня публикации.