Paul Oakenfold - Full On Fluoro 006 25-10-2011
0
Категория:
Paul Oakenfold
|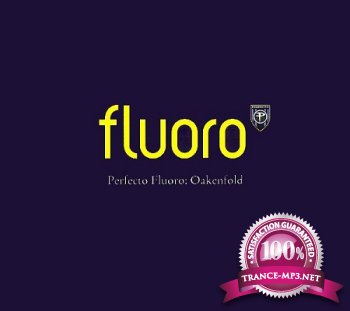 Genre: Trance
Release Date: 2011-10-25
Quality: 256 kbps
Size: 220MB
Playtime: 120min
Ripper: FRAER_X
Tracklist:
01.Oliver Prime "INMteresting" (Tjp remix)
02.MIKE "Back In Time" (Classics ReTake)
03.Marsbeing & Egorythm "Ocean" (Original Mix)
04.Lange "Under Pressure" (Steve Brian remix)
05.Moby "Go" (Woody Van Eyden bootleg)
06.Sensi pres. Raven vs Dark "Dying day" (Liebekx remix)
07.Bernie Allen "Mercury"
08.ID.ID
09.Dinka "My Love Will Surround You" (Jellie remix)
10.Mike Felks "Blade Runner" (JCDG remix)
11.Re-Zone "Placebo"
12.Yeke Yeke 2011 (Solarstone remix)
13.Alex Morph & Chris Ortega "Ocean Drive" (Protoculture remix)
14.Matt Hardwick feat. Senadee "In my Mind" (Thomas Datt remix)
15.Tempterzz "Rise of the Bells"
16.New Order "Cristals" (Soulmates remix)
17.Burufunk "Utopia"
18.Tim Berg "Seek Bromance" (Cazette meets Ash vocal mix)
19.Paramore "Crush Crush Crush" (Fei Fei's Feided remix)
20.Faruk Sabanci "Maiden's Tower" (Thomas Datt remix)
21.Flash Brothers "Siberia" (Gary Maguire remix)
22.Origin "Above the Clouds"
23.Nuera pres. Levan "Some Day"
24.Paul Oakenfold feat. Infected Mushroom "I'm Alive" (Magnus Dub mix)
25.Exminds "M82"
26.Saint X "Rush"
27.Andy Tau "Falling" (Thomas Datt remix)
28.Talla 2XLC vs Paul Miller "Extravaganza" (Perfecto Fluoro)
29.Maguire "Face Yesterday" (Acid mix) (Perfecto Fluoro)
Другие похожие новости:
Информация
Комментировать статьи на нашем сайте возможно только в течении 365 дней со дня публикации.