Sophie Sugar - Symphony 012
0
Категория:
Sophie Sugar
|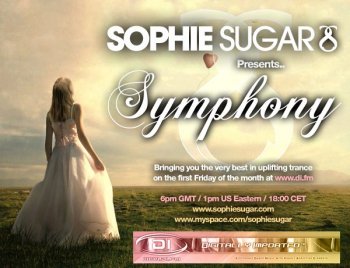 Artist: Sophie Sugar
Title: Symphony 012
Genre: Trance
Source: Radio
Station: Di.fm
Quality: 256 kbps / 44,1 kHz / Stereo
Release Date: 02.07.2010
Total Size: 108 mb
Rippd by FRAER_X
Symphony 012 - 1 Year Special Show
01. Aly & Fila ft. Josie, Listening, (Philip El Sisi Remix), FSOE
02. Mike Danis, Inner Beauty (Angel Ace Remix), Harmonic Breeze Recordings
03. Matt Hardwick vs. Gulf, Impossible (JOC Remix), Kill the Lights
04. Robert Nickson, We Won't Forget, ASOT
05. Solis, Afterglow, Infrasonic
06. Andy Blueman, Fluoresence, Perceptive
07. Photographer, Take Off, Crystal Source Recordings
08. Bjorn Akesson, Sandcastle Express, FSOE
09. Luke Warner & Matt Church, Perfect Dream, Redsky Digital *Symphony Track of the Month*
10. Steve Allen, Second Rule, Awsum White
11. Greg Downey, Send the Gods, Reset
12. Sophie Sugar, Together, ASOT
13. Sean Tyas, Lift *Symphony Timeless Track*
Другие похожие новости:
Информация
Комментировать статьи на нашем сайте возможно только в течении 365 дней со дня публикации.